… y

ou!



You could be :
You might want to :

The company founder

The CEO

The Head of Human Resources

The Head of Talent

The Head of Learning and Development

A member of the C-suite

A senior manager


Improve your negotiation skills

Deal with a specific conflict situation

Deploy an innovative leadership programme that gets the desired and noticeable results

Integrate the people agenda at a strategic level

Propel the HR function to the level of credible business partner contributor

Get insights on the latest trends in people management and leadership development

You're probably eager to work with :
An HR professional with international experience

An experienced leadership and negotiation facilitator with a proven track record

A business-minded person who's comfortable working at all levels of your organisation

A life-long learner

A passionate and enthusiastic self-starter
This is exactly where I come in.
Christelle Cornet,
facilitator of humanity at work
and founder of cHc.
cHc stands for « we communicate with humanity in our communities ».
I believe in ubuntu.  Ubuntu is an African word meaning 'humanity towards others'.  It also means 'I am what I am because of who we all are'.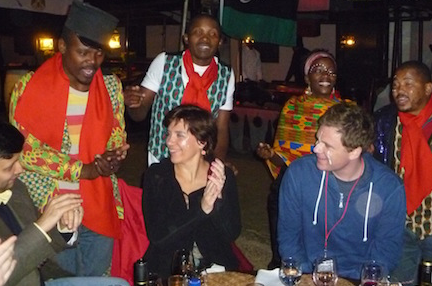 I've often noticed a lack of compassion in our companies.  They can appear soulless and sometimes seem to be without any humanity.  They believe this is as necessary to make profits and keep shareholders happy.  People are referred to as human capital, human resources and assets.  These terms can sound demeaning, without any humanity.  If people are assets, then why do they (their salaries) sit on the liabilities side of the balance sheet?  Do your leaders treat people like assets or liabilities?
All companies want to retain talent and inspire their people to act so they can get results.  How can they do this?  Certainly not with words alone.  Acting with humanity inspires people.
While I feel strongly about humanity, I am conscious having myself acted at times in a less « humane » approach. I regret this. Work and life experiences have made me evolve towards a more balanced leader and I now want to share and help others when time is right for them.
I've created cHc to assist leaders to push their businesses towards adopting the kind of mindset we see in communities.  I'm constantly on the lookout for modern practices that suit our 21st century business realities and appeal to the younger generations.  I'm keen to help others manage conflicts, whilst maintaining the creative tension necessary for innovation.  I strongly believe change starts with oneself and not with changing others.
I deepen my understanding of human beings and their interactions by travelling and appreciating diversity; by working with the Enneagram and studying complex negotiations.  With these two tools, next to some others, I feel well equipped to be a change catalyst.
My mission : your success is my priority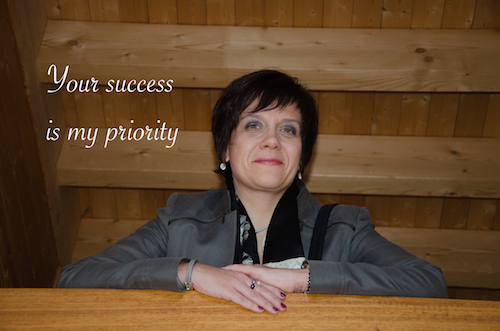 I focus on enhancing organisational cultures, leadership development, people strategies and complex negotiations.  Within each area of expertise, I act as a trusted business adviser and deliver tailor-made interventions to meet your needs and those of your people.
If you believe that you achieve success through your people; if you believe that change starts with each individual (including yourself); if you believe your business will only grow if you can overcome a specific organisational challenge, then…
contact me
and let's start a conversation
on what will make the difference for you!
Eager to learn more :


Who is Christelle?
Christelle is a self-starter with a positive mindset.  But mostly, she's passionate about bringing humanity back into our workplaces and communities.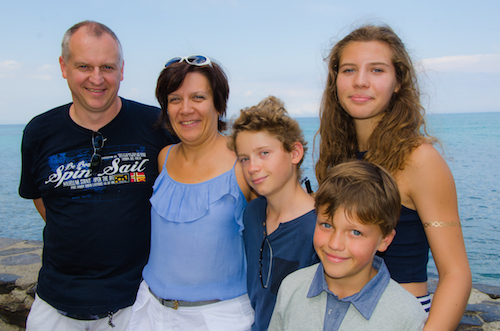 Christelle believes that with leadership commitment and her knowhow, the seemingly conflicting needs of people and business can be overcome.
The assumptions, values and beliefs that underpin the ways in which Christelle works can be summed up in this quote by Henry Mintzberg:
"An enterprise is a community of human beings, not a collection of 'human resources'."
When not engaged in business or community activities, Christelle lives in Musson, Belgium, with her husband Paul, daughter Lucie and two sons, Martin and Tom.
She also enjoys swimming, biking, singing in a choir. She practices mindfulness and started dancing according to the 5 Rythms technique. Spending quality time with friends and more recently watching TV series such 'Lie to me' with her daughter are Christelle's other favourites!
Why do you want to work with Christelle?
Because of her experience and achievements
She has worked in roles and on projects across the whole Human Capital value chain for 20 years in multicultural and highly expecting environments.
Because of her passion for people.
It started when she was 20 as part of her engagement in a youth leaders' organization where she acted as holidays campsite leader and trainer of other youth leaders.
Because of her work ethic
She has always placed the interests of the group higher to personal interests. Her choices and partners selection criteria have always been grounded on high ethical standards.
Because of her qualifications
She has a a Masters in HR Management from the ISC Saint-Louis, ICHEC Business School in Brussels and a degree in translation (French-English-German) from Institut Libre Marie Haps, Brussels.
Because she makes her own personal development a priority

Enneagram, a personality model taught in the narrative tradition – Helen Palmer's legacy
The Leadership Circle Profile™, a 360° assessment tool
The Firo-B psychometric, an assessment on essential needs in people interactions
Complex Negotiation, a top-in-class referential focused on professional techniques and on interpersonal relationships

Because she's comfortable in cross-cultural environments
and works well with all levels of people in the organisational hierarchy
Because she's an experienced group facilitator
With a preference for topics such as influencing skills and building powerful client relationships. She co-facilitated at numerous occasions with external partners and internal colleagues from the business.
Because she's a 'talent multiplier' who's good at transferring her skills to others
She's motivated by a drive to grow people, to optimise their talents.  She wants part of her legacy to be the enlargement of the global talents pools of credible HR business partners, as well as influential 'soft skills' trainers
What has she done?
Most recently:

She was Head of Human Resources (HR) for an international financial organisation, where she worked with the various executive committees and workers' councils to voice and to execute the HR agenda.

Her main achievements while in this role include:
The organisational redesign and psycho-social assistance during the post restructuration and transformation era
The upgrade of the HR team from operational HR personnel to strategic HR business partners who proactively added value to the organisation and its leaders
The recruitment of suitable candidates for executive roles
Being deeply involved in the formulation and cascading of the company strategy to facilitate its execution
Beforehand :

She spent 12 years at the largest professional services firm in Luxembourg.  This firm was in 10th place as country employer.  It employed 1 200 people from more than 50 different countries.  It was here that Christelle developed expertise in:
Leadership development
Coaching
Career development
Diversity and inclusivity
Employee mobility
Project management
Other aspects of learning and development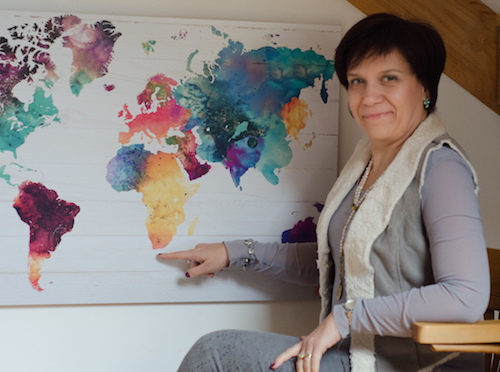 The high of her career here was in 2012 when she worked in Cape Town for three months as a member of the faculty for the firm's flagship global leadership development programme, Genesis Park.  She was  an individual coach, a team coach and a facilitator on the programme.  It aims at turning today's top performers into tomorrow's global business leaders.  About 150 high-potential senior managers and directors from around the world take part in Genesis Park every year.

As the Lead Development Pillar, she:
Co-designed a business development curriculum
Designed and facilitated the firm's mentoring programme
Offered and managed a local portfolio of programmes responding to the needs and learning styles of the firm's 120 partners
Was the Luxembourg representative – at an EMEA level – for relationship skills programmes, key talent programmes and employee onboarding
Designed and implemented a motivational solutions curriculum aimed at increasing people's engagement while maximising their well-being at work.  This programme was recognised by the Luxembourg Ministry of Health in 2012 and Christelle considers this as a part of her legacy.
She also worked with the following tools: MBTI©, Insights Discovery©, Social Styles©, SDI©, Belbin©.

Christelle is also good at effective partnering with external professionals to implement and deliver Development Centres for executives, directors and senior managers.  She has used various assessment techniques including Hogan© and SHL©.